Rev. Henley Bernard ( Moderator – United Church in Jamaica and the Cayman Islands )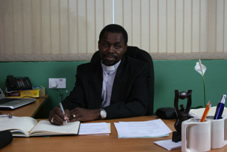 Through the vision of some members of the United Church in Jamaica and the Cayman Islands, the Mona Preparatory School was established. The institution soon assumed a significant role on the Jamaican pre-secondary educational landscape greater than its years of existence. Its success is attributable to the well-roundedness of its curriculum through which It has consistently fostered among students a positive worldview as well as an enlightened understanding of self as being fashioned after the image of God.
Mona Prep has maintained a healthy balance between academics and aesthetics – music, dance and sports. No praise can be too high for those administrators, teachers, parents and students who have both established and tirelessly preserved these standards of excellence. The United Church in Jamaica and the Cayman Islands salutes you on this your forty-sixth anniversary and expresses the hope that the future will be no less impressive than the past.
Mr. Lascelles S. Lewis (Chairman – Mona Preparatory School)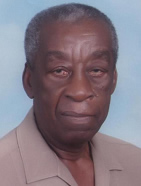 Ever since its establishment in 1964, under the auspices of the United Church in Jamaica and the Cayman Islands, Mona Preparatory School has strived to create an enduring record of great achievement on the Jamaican educational landscape. In doing so, we have provided a holistic educational environment, characterised by Christian principles, that seeks to develop the potential of each student to make a significant contribution to society.
I am extremely grateful to our Founder, the late Rev. Madge Saunders; United Church authorities; past and present staff and students; as well as to former and current Board members for their vision, dedication and commitment that have brought our school to its present stage of admirable development. Mona Prep's remarkable growth over the years, and its history of successes in the many academic and extra-curricular activities in which our students have participated are the inspiration that continuously drives our faithfulness to the school's founding Vision and Mission.
As we endeavour in the future to further enhance the school's reputation and record of accomplishments, we have resolved to intensify our emphasis on the following areas:
maintaining a competent and motivated professional staff;
fostering outstanding academic achievement;
engaging active parental involvement;
ensuring extensive school and community involvement; and
providing a well-resourced school environment.
Mona Preparatory, like other private schools, must depend heavily on tuition fees as a primary source of revenue. Even though we are a non-profit institution with a noble purpose, we must ensure the school's financial health in order to realise our worthy aims and objectives for the future.
The school needs, and will continue to call upon its well-wishers and alumni for support in many different ways. We are confident that you will enthusiastically join us in our efforts to keep our contribution to education in Jamaica strong and flourishing.
Mrs. Citrine Dixon (Acting Principal – Mona Preparatory School)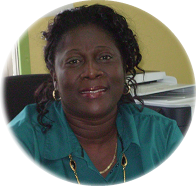 It is quite an achievement for any institution to be still in existence for forty-six years. Therefore, I am honoured to be associated with Mona Preparatory School, a school that is celebrating 46 years of educating young minds to become productive citizens of our country.
During the forty-six years, we have seen shy tiny tots enter the school for the first time and then leave seven years later feeling confident and equipped to develop themselves into respectable ladies and gentlemen. We have interacted with parents who epitomized the meaning of partnership because they worked with the school in order to realize their children's potential. In addition, we have been blessed with competent, talented and caring members of staff who worked tirelessly in executing their responsibilities.
Therefore, as we relish our milestone, we wish to thank all the persons who have contributed to Mona Prep's legacy- teachers, parents, students, principals, chaplains, coaches, ancillary workers, bursars, caretakers, security officers, sponsors etc.

In addition, we would like to express our heartfelt gratitude to the members of the Board who have sacrificed their time and resources in order for the school to continue on the path of excellence. We also wish to thank the United Church of Jamaica for their solid spiritual leadership throughout the years.
As we move forward, I wish to implore our students to strive for excellence in their pursuits. I remind my staff to serve with love and dedication. I would like to encourage my parents to continue to work with the school so that we can continue to produce high achievers who display exemplary conduct.
Congratulations and Happy Anniversary Mona Prep!
Mrs. Audrey Nelson-Salmon (President – P.T.A)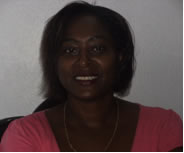 On behalf of the Parent Teachers Association, it is my pleasure to congratulate Mona Preparatory School (PTA) on its 46th anniversary.
After 46 years, Mona Prep's name is still synonymous with excellence. Thanks to the teachers and staff who work tirelessly to uphold the school's high standards. Thanks also to those dedicated parents who invest time and effort toward enhancing the development of the school.
The PTA is committed to building our parent – school partnership engagement. We are aware that it is only through parent involvement that success will be achieved for our children.
Parents, economic realities will challenge our commitment to service but we must not lose site of the higher goal, success for our children.
As we embark on this academic year, the PTA looks forward to your continued support. Furthermore, let us use our remarkable heritage to re-motivate ourselves and move forward with clarity, passion, integrity and purpose.